CrossFit Kirkwood
440 East Clinton Place
Kirkwood, MO 63122
CrossFit Kirkwood started in a driveway with a small community of people who appreciated fitness and friendships. Today, we are still that small community who works hard, laughs during classes, and supports one another inside and outside the gym.
The owners of CrossFit Kirkwood started as members themselves and eventually came to own the gym because it impacted their lives in so many positive ways.
We hope to share that with all who come through our doors!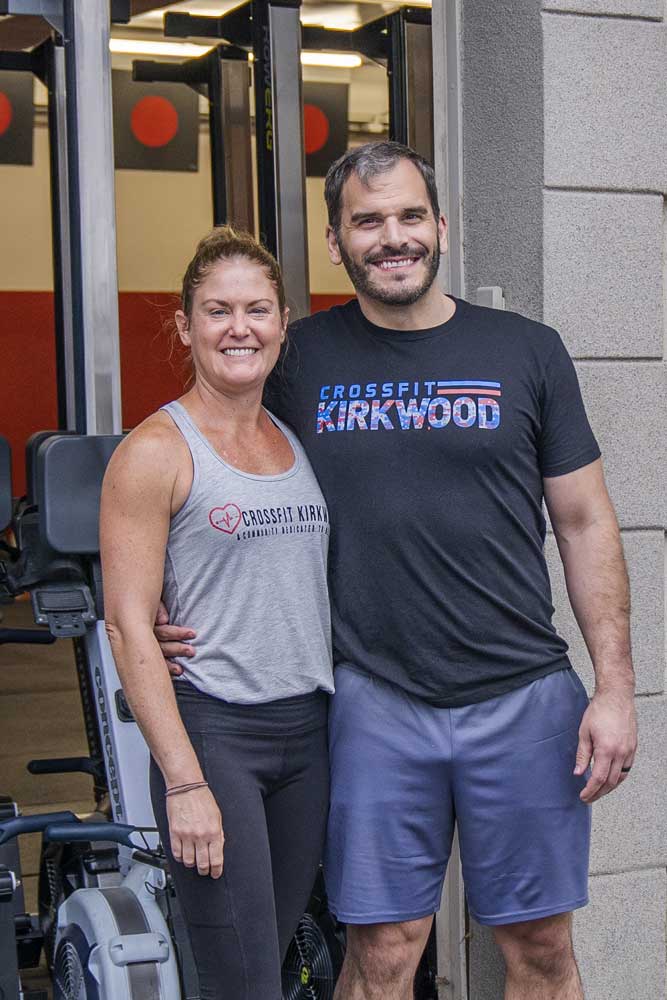 Owners, Brooke & Jeff Younger
Our mission at CrossFit Kirkwood is to create an inclusive community where all folks feel at home no matter where you are on your wellness journey. We strive to help you be your best self each time you come through our doors. Whether it's fitness goals, nutrition guidance, wellness coaching around stress and other personal goals, we are here to guide and support you!
CrossFit Kirkwood is a welcoming community that prides itself on making all people who walk through our doors feel at home. Our gym is a smaller community that encourages asking for help (in and out of the gym), scaling/modifying movements, and making that day's workout what you need. Our trainers have been with us for several years and understand working with all levels of people.