For those interested in CrossFit Kirkwood, we offer one (1) free class to see if our community meets your needs.
New members receive a discount on their first purchase as well as two (2) free introductory classes one-on-one with a trainer.
Contact Brooke to schedule your free class!
crossfitkirkwood1@gmail.com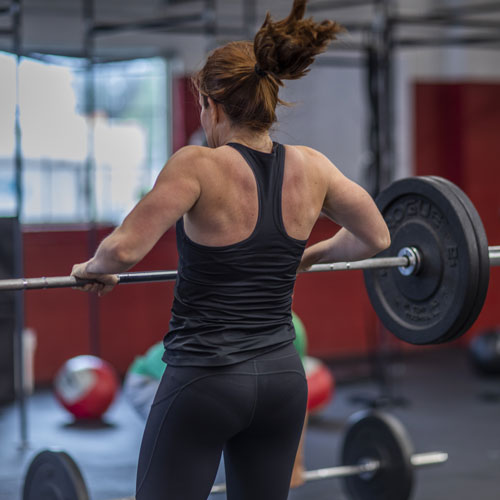 Individual Unlimited Membership: $160/month
Couple's Unlimited Membership: $290/month
3x per Week: $145/month
2x per Week: $130/month
10 Class Punch Card: $150
Single Class Drop In: $25
Auto renewal contracts receive $5 off the above prices.
We offer a 20% discount for students, first responders, military and full time teachers on all INDIVIDUAL pricing options. To purchase an option with the discount, contact Brooke at crossfitkirkwood1@gmail.com.
"When I found CrossFit Kirkwood 12 years ago, I had no idea that it would completely change my life. This place and these people are profoundly special. No matter where you are in your fitness journey, you are welcome and given support. We all have the common goal of building strength while continuing to move well, no matter what life throws your way. Brooke and Jeff guide our community with extreme care and compassion to accomplish this goal. There is an emphasis on the mind/body connection and well-being is at the heart of programming decisions. While I can't say the workouts ever get any easier, the challenge is what keeps us coming back for more. Workouts are varied and strategic by design and result in greater strength and performance. Modifications are always available, ensuring that each workout is accessible for all members. Authentic, genuine, committed, tough, relatable, kind, strong, and fun are only a few words that come to mind when I think about our community. We root for, laugh with, and push each other to realize potential. Inevitably, you will work harder. You will keep moving. You will pick yourself back up with the help and encouragement of these incredible people. It's a beautiful thing to witness and to be a part of actually. I have truly learned the value of showing up—for myself and for others. At CFKW, the magic lives in consistency… and lucky for all of us, it's a place we all want to be!" – Darci (CFKW Member)